Building Race Headers
First, get a bundle of tubes. Then cut and tack them up. This set of headers are a Side Exit 2″ Stahl Pattern.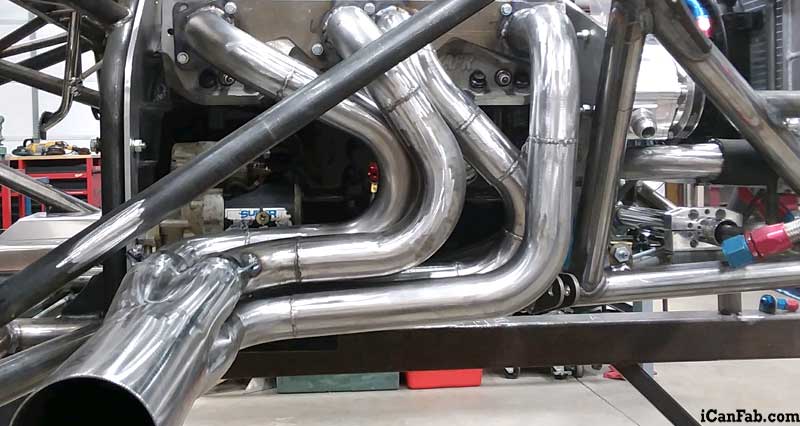 A side exit header gets the noise and fumes out the side of the car, and away from the driver. Plus it looks cool!