This Is How We Do It. . . Chassis And Roll Cage Engineering
This chassis and roll cage example is mild steel. This car will certify for 7.50 ET and live a long life.  The photo below shows the drivers floor bar placement as per SFI Foundation specs for 8.49-7.50 ET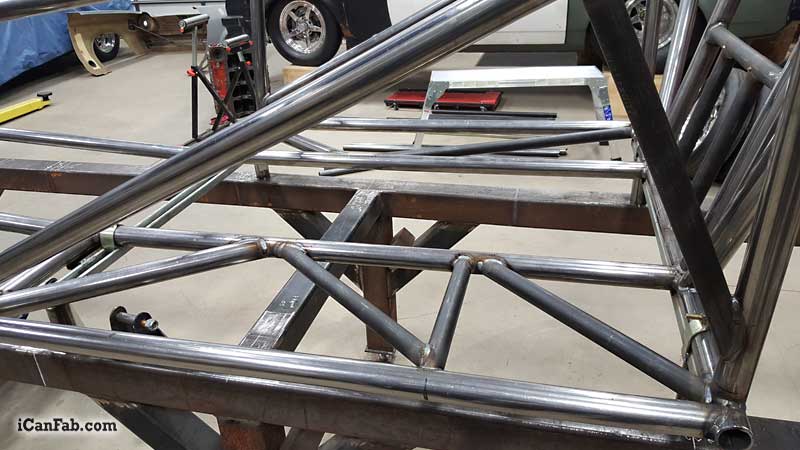 This funny car cage has lots of notching and lots of bends. We started with an S&W Chassis Kit then we modified.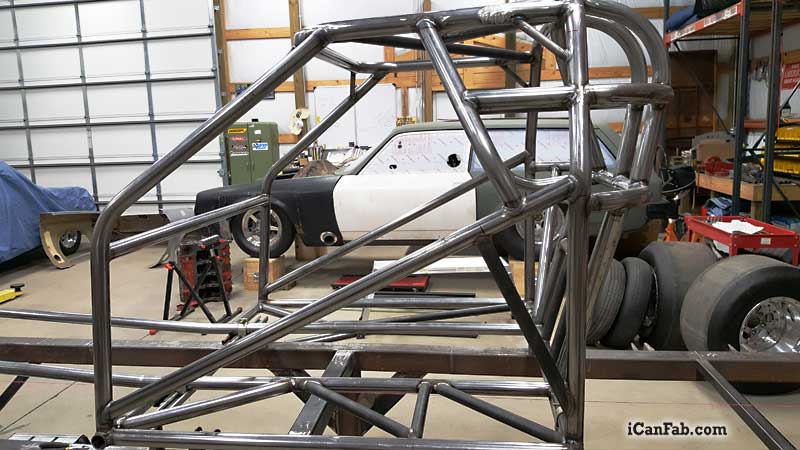 With the start of a new chassis  – we focus on the most important part – the drivers containment area.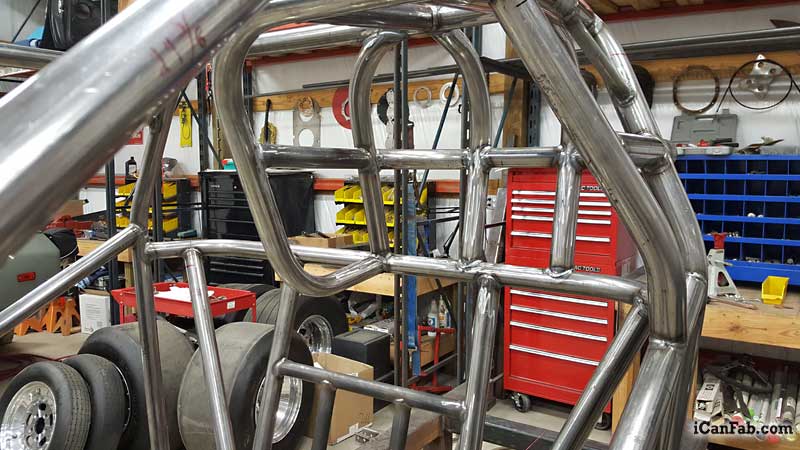 Looking good . . .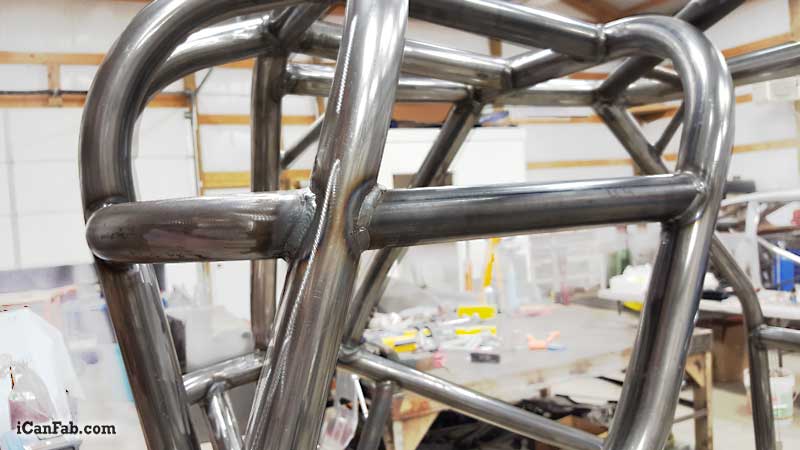 We are trying to get some driver "set back" in this chassis  — without doing a stretch in front.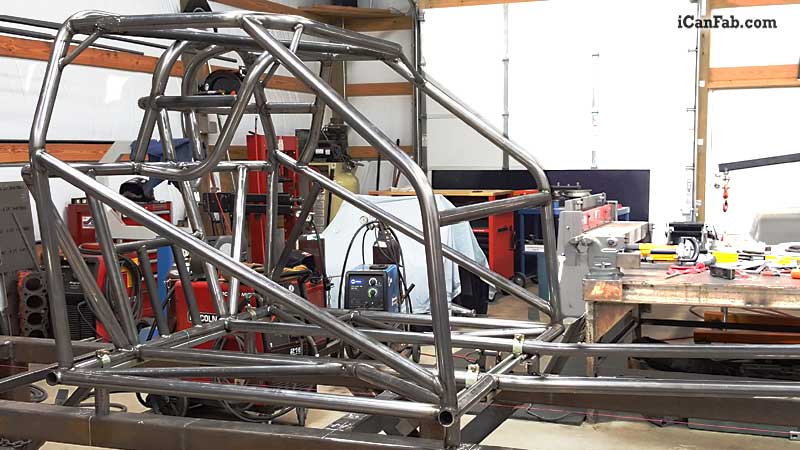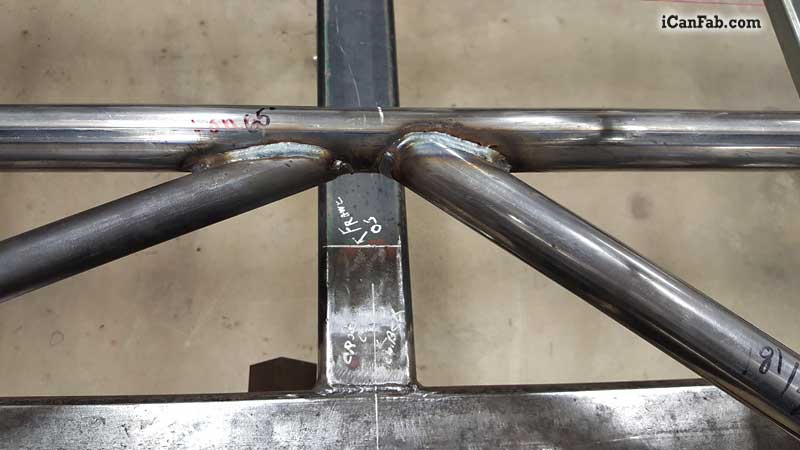 The cage looks safe and strong.  Now time to test fit the body before we go any further.