Fabricating exhaust headers for custom cars, race cars, hot rods and more.
We build custom headers for all types of vehicles, but these are for the 64 Chevelle race car project.  At our shop – skilled craftsmen fabricate precise fixtures for all sorts of needs on custom vehicles. Exhaust headers are just one of the custom fabrication jobs we are asked to do on a regular basis.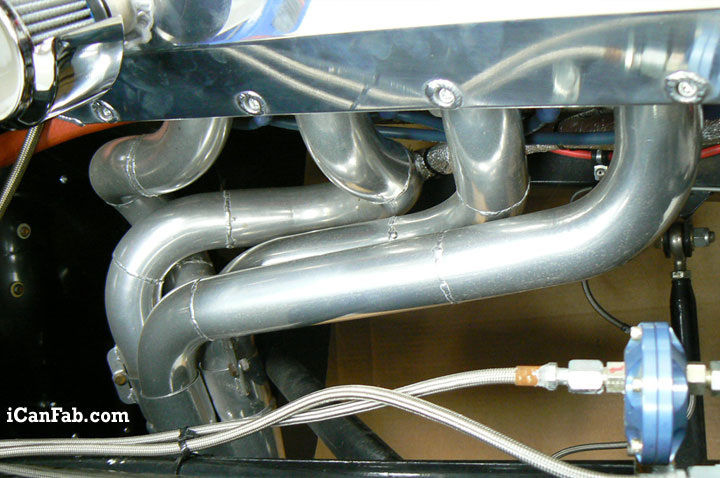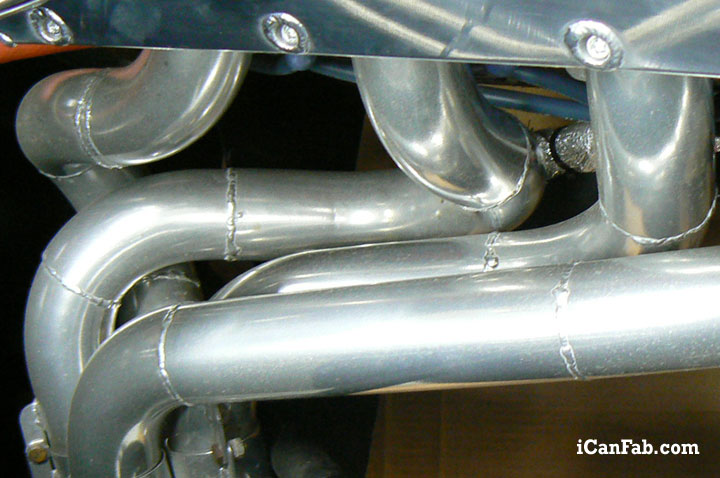 This Chevelle sports the early version side-exit style exhaust headers. We did not want to cut the steel front fenders on this car.  We even kept these few cut-out pieces just encase later a different type of exhaust is desired. The front fenders on this car are steel and attached with DZUZ fastners for easy access.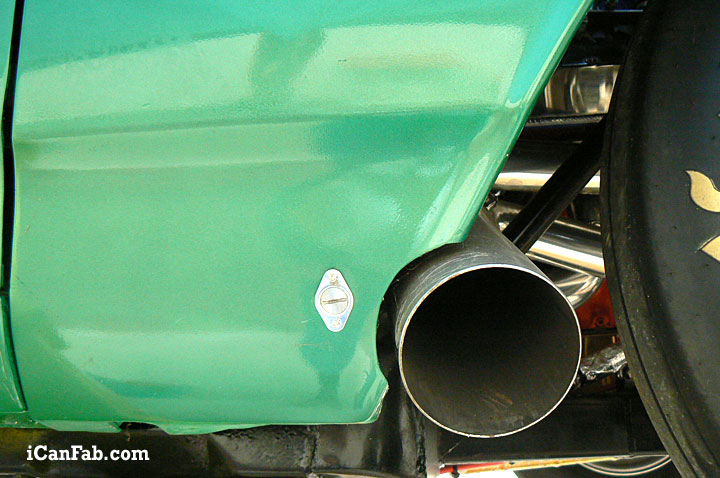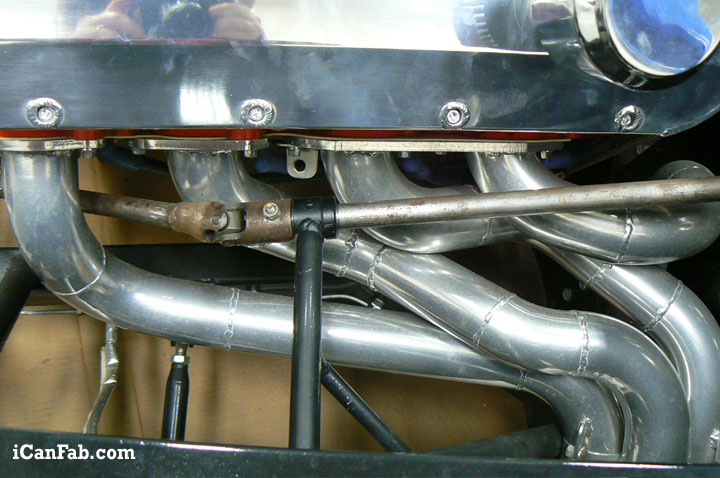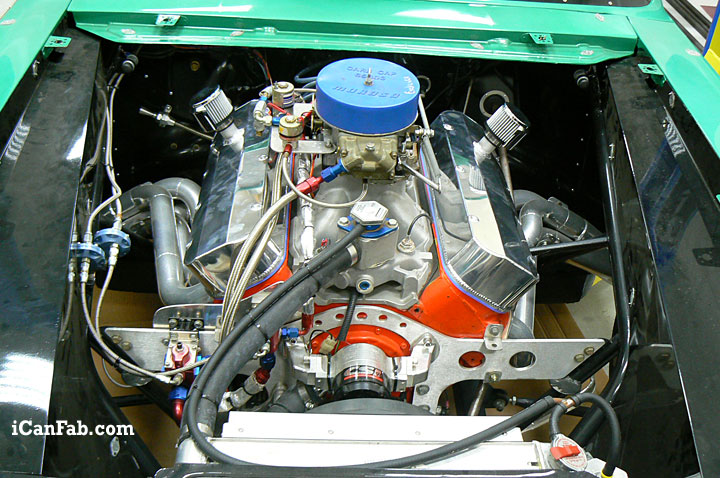 Learn more about this 1964 Chevelle Malibu SS Super Gas Racer