Stretched Chevy Vega Wagon
Getting started with our S&W Race Chrome Moly Chassis Kit. Tacking up — making sure everything fits just right.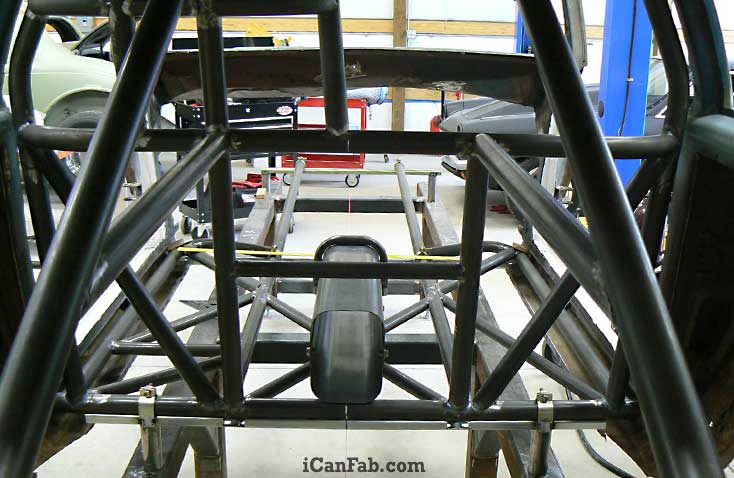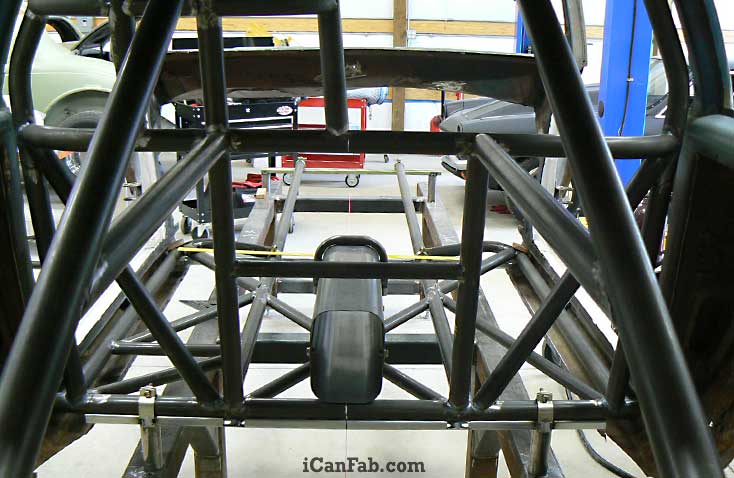 The stretch is all in the front, and hard to see without the Glasstek fiberglass front cap.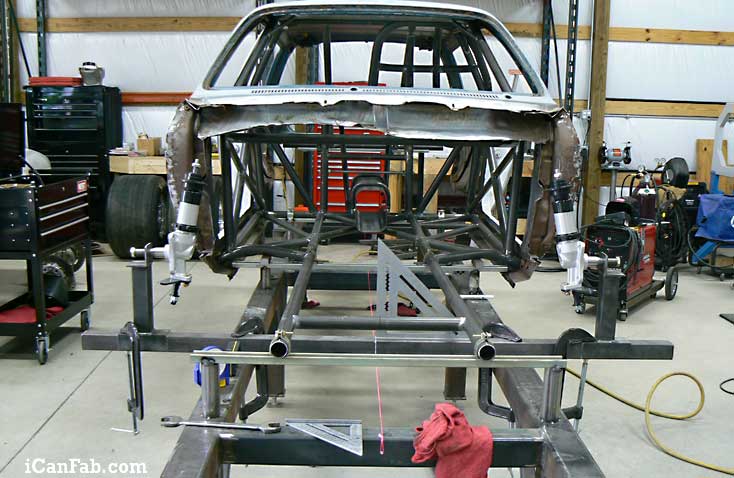 Setting up front struts in the front end holding fixture.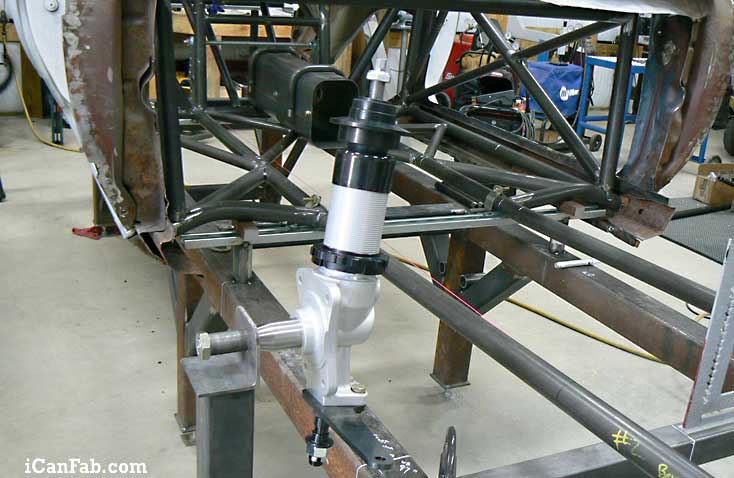 1977 Vega Wagon- BEFORE photo: