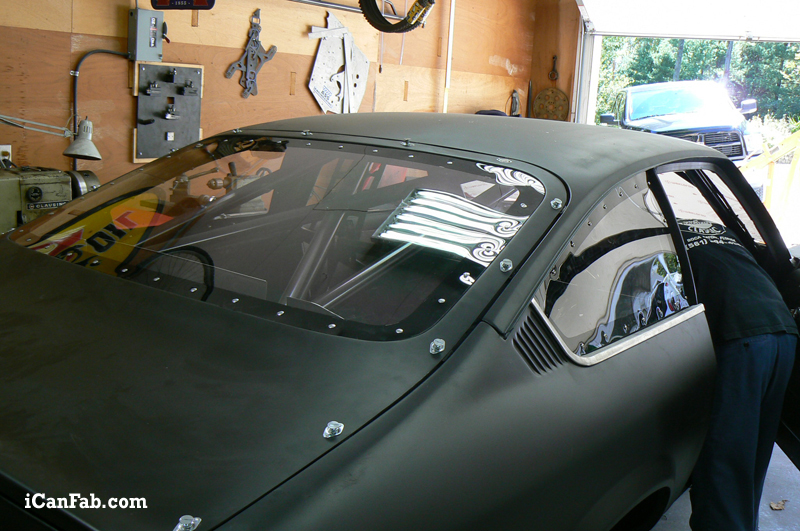 This 72 Vega will be in the DOT (1/4 Mile) Sportsman Class at Bristol
Here is an update on the status. Everything is coming together – but it's crunch time – and we are awaiting final parts to arrive. I just talked to our Canadian connection and hope our few hard to locate parts – like the grill valance – will arrive before Friday.  Here are a few photos I took this afternoon in the shop.
All the sheet metal work, custom metal fittings and chassis fabrication are all done right here in our shop.
This is a 350 SBC and it looks HUGE in this car. Look how those custom exhaust headers fit so nicely and look so cool!