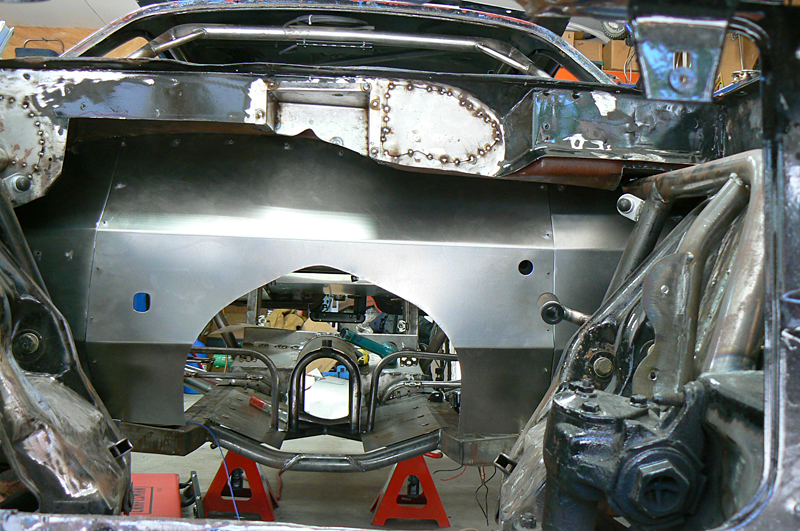 Working on the '72 Vega installing the steel firewall.
From poster board to aluminum template to final sheet metal firewall — they make it look as simple as 1, 2, 3.
Below are the floor pieces cut, trimmed and ready for installation. Look out Super Chevy Show — here we come!