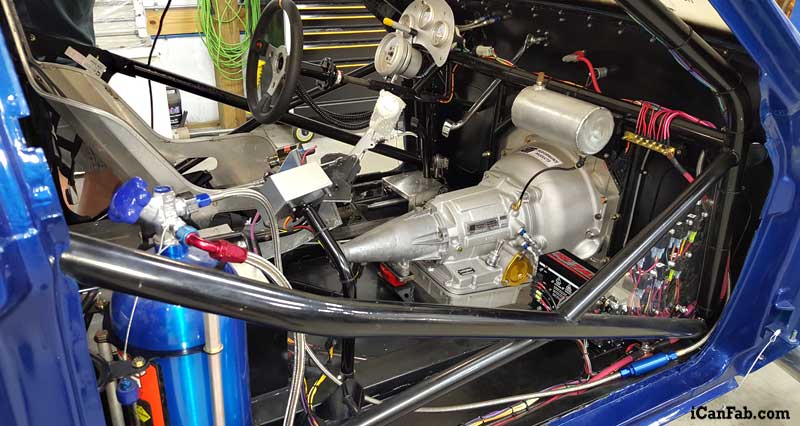 Final fitting of all the gear. . . seat, belts, steering wheel, shifter, delay box.

Completing all the final hook-up of shift cable, chute cable and handle . . .

We expect the driveshaft soon – from Mark Williams – then we top off the fluids and time to fire it up!


New 1977 Vega Bracket Racer
FOR SALE