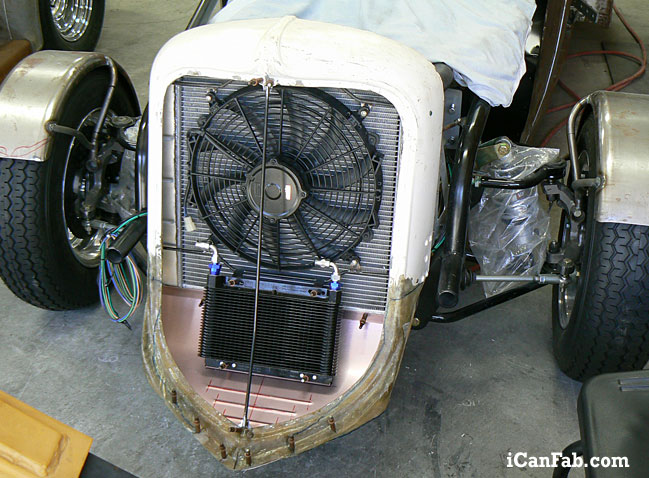 One of the challenges with this custom build is fitting everything into this Hot Rod and making it look good.
This type of custom car build is a step-by-step process of modifying and tweaking specific areas that are unique to this car. With this 33 Coupe we don't have a square to spare, we just can't spare a square. So the builders had to get creative with the grille shell.
This grille and grille shell are the iconic areas of this 1933 Plymouth, and it must look good. So we spent hours of fiberglass work on the grille shell. It must be durable and aesthetically pleasing. Once this is finished no one will see what is housed inside the grille shell.
The front fenders have been finalized and adapted.  The interesting thing is, I recently read an article about an American car maker elio-motors in Phoenix, Arizona that has similar front fenders on his new American made car that gets 84 MPG. Ours does not get that kind of mileage — but an added bonus with our car is  . . . if you're at the dragway you can easily remove these front fenders so you don't have extra weight.
FOR SALE