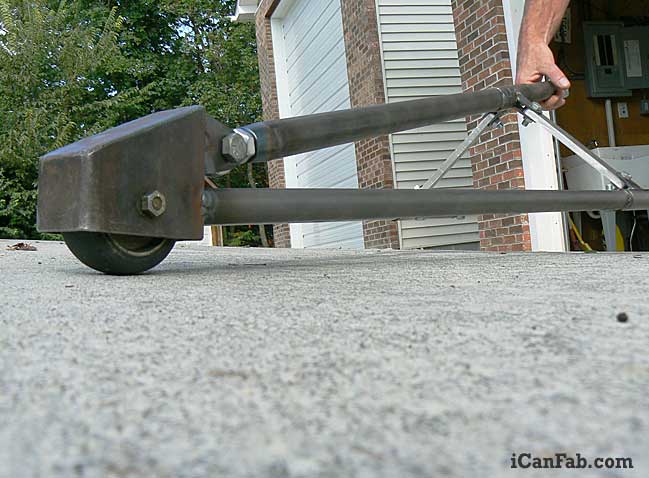 All good chassis fabricators knows that making each element look good and fit within the parameters of the project can be challenging.
When making any type of custom car parts we search of the optimum setup.
We recently made these wheelie bars for our '33 Plymouth.  We considered the wheel base, power, tire size and transmission choice for the proper length and height of the wheelie bars. An added challenge with this project is very tight quarters to work within.
These highly engineered wheelie bars look good – and should perform the same. We hope to bring the '33 Plymouth to the Bristol TN Super Chevy Show in September.