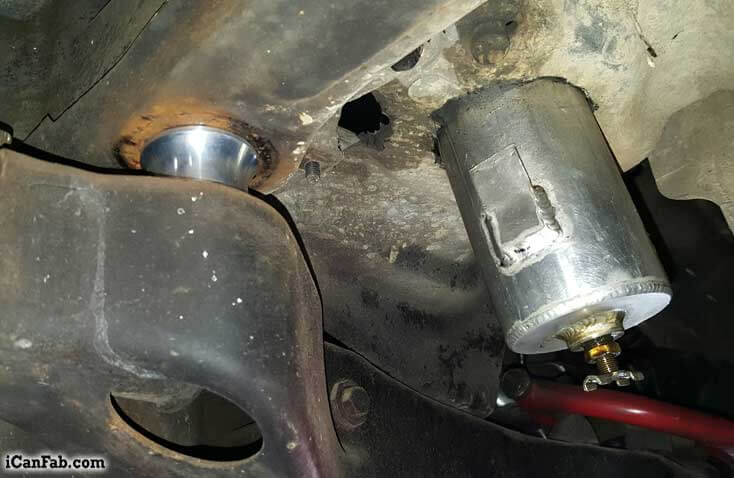 This G-body is back together ready to fight again. The backend has been welded and braced up. Now is the time for a test pass to see how the car reacts from last season.
The solid body mounts installed will help stiffen up this chassis and reduce any body flex.
We added an 8-point chrome moly cage TIG welded to the chassis and torque box that was reinforced — not just plates attached to floor sheet metal.
Below you can clearly see the rear down bars that have been TIG welded to top of torque box, then the original floor was welded back in.
Just add driver…