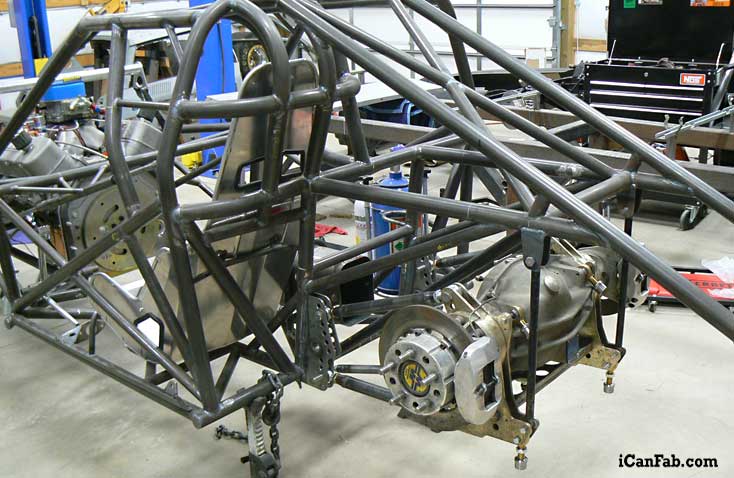 The vega wagon S&W chrome moly chassis came off the jig table for the final TIG weld up.
Currently we are putting all the parts back into the chassis for final tabs and electrical placement etc.
The wagon skin is shown below. We have been doing final trimming of excess sheetmetal and grinding and detailing of the inside of body and primer applied. Plus we made the front mounts for the Glasstek 6″ stretched fiberglass front end.
Next we will make the fuel cell mount, NOS bottle mount, fire system bottle holder etc.
The final chassis weld up is looking good.
Below shows the battery box is in. Now we simply need to setup the master shut-off switch mount and put the body back on.