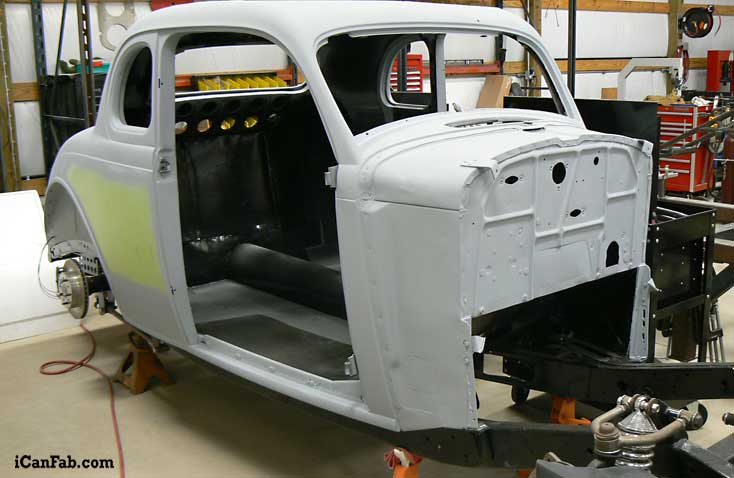 We are in the final stages of this "daily driver" build.
Currently we are trying to find a body shop to bondo up the 80 year old sheet metal.  We have already taken it down to bare metal and applied primer to simply prevent further rusting.
As seen in the photo below, the front suspension is sporting a special front brake kit. It's not easy to find — but it allows the wheels to turn left and right without scrubbing the front fenders.
Below photo shows the inside of the firewall. As you can see we still have a few holes to seal up — but that is what final assembly before paint is all about.
The front floor section and tunnel is continuous welded – as seen in below photo.
Below shows the rear floor and sealed off bulkhead from the trunk.
The trunk floor section on the right is removable via DZUS fasteners. The raised floor is for the panhard bar upper mount — we want the car low.
Below shows the rear end — a FORD 9″ on coilover shocks with street rod 4-link suspension and disk brakes.
This Street Rod is going to be a great daily driver  — and the coolest car in the parking lot!