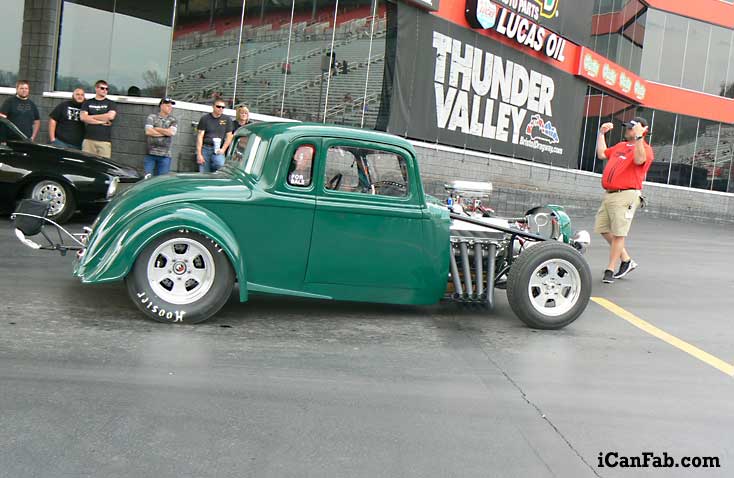 A beautiful opening day at Bristol THUNDER VALLEY.  We are excited to get back into race season!   Today the coupe has its first test.

Bristol was packed. There was alot of waiting in line – it's part of racing. We were simply happy to be able to bring this car and start the test/tune process. We only need two hits and that's it.
This was opening day and anyone could bring anything to race, and they did. But our goal for today was clear – make sure this car was safe and no surprises. Today was naturally aspirated test day. The zoomies sounded great, and everyone is interested to take a look.

Our goal today was to make sure the car goes straight, brakes work, no odd shakes, issues, etc. No spray this trip. Now on to the dyno and start fine tuning this coupe.
FOR SALE