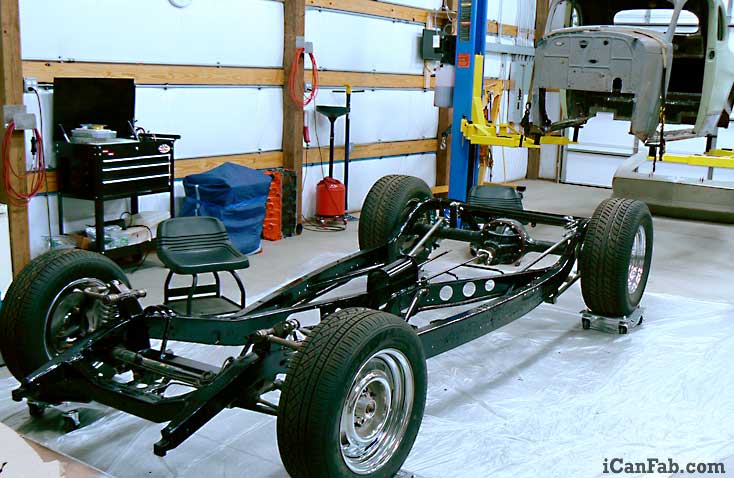 The boys in the shop have been chipping away at the '36 Coupe project – mostly doing the stuff no one will ever see.
Once we install the carpet and door panels we built, no one will see the steel sheet metal floor and firewall, and reworked body mounts or any electric system.
Time to do the final inspection on the frame then paint, and the same on body underside. Once the body gets mounted to the frame there is no going back.
Metal fabrication, chassis building, creating unique suspension parts – this is what we do on a regular basis.