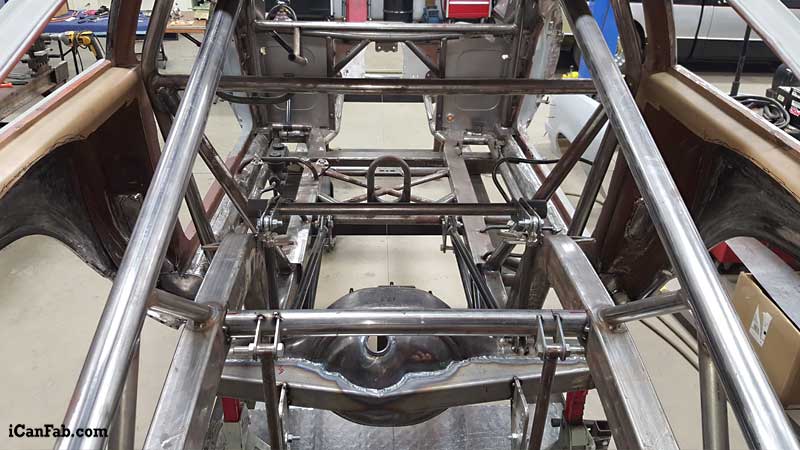 Making progress with the 77 Vega Hatchback project.  The rear end housing has been hung on the centerline. . .
Anti roll has been tacked up…
Now  . . . add a few gussets to the shock bar, add an X from the main hoop, and do some final – final checks and weld it up.
We use a small banjo 9″ Ford housing on cars with narrow frame rails.
S&W frame rails for a Vega were used – they are designed to fit under the stock floor. As you can see – nothing stock about this Vega.
Are you looking for a new drag racing door car?
FOR SALE