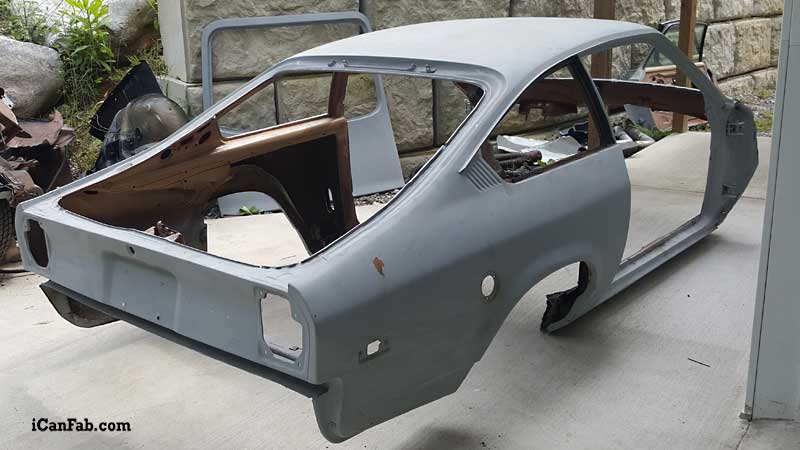 Another rust-free body fresh out of storage — today it met the plasma cutter and we separated the shell from the complete car.
Rough cuts to release from the donor car, still alot more surgical trimming to come.

On to the chassis table, ready to start laying pipe.

If you would like to make this YOUR drag car contact us today!
The Carnage.
1977 VEGA HATCHBACK FOR SALE