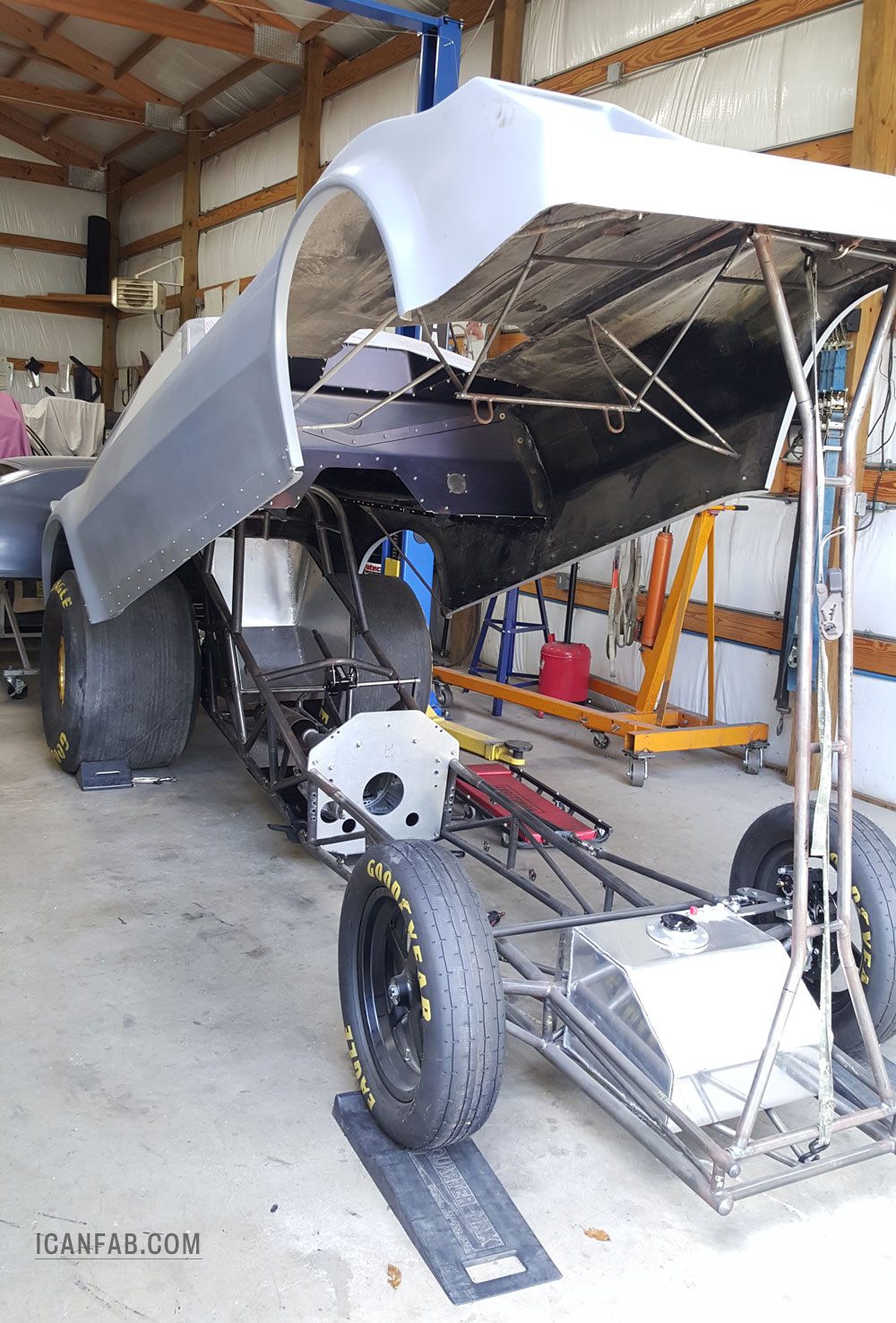 This is a Della Woods Omni body, and sets on a brand new S&W funny car chassis. We added some Good Year rubber — and this nostalgia funny car is looking good!

This nostalgia funny car has a Fab 9″ Ford non floater solid mounted housing, 40 spline, Mark Williams chunk, 4:10, 9 1/2 gear, and Wilwood rear brakes.
The puke tank goes through the frame rail.
Seat, steering, brakes, fuel tank, trans mount, the body functions perfectly. New sheet metal getting closer every day.
FOR SALE.