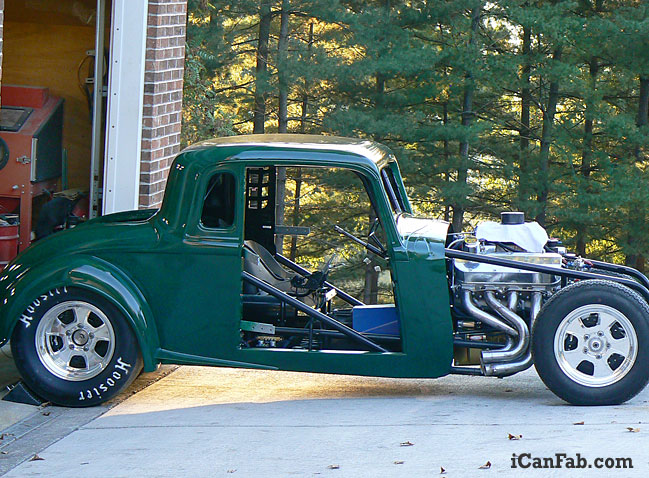 A sneak peak of the Coupe as we start to put the car back together.
This custom 1933 Plymouth 5-window Coupe is not chopped. The body has been channeled 6″ over a Chris Alston double frame rail, round tube, mild steel custom chassis. NHRA Certified.
This is an ALL STEEL Pro Street car. See those BIG tires below, they are 28 x 14.5 x 15 Hoosier Quick Time Pro's.  BUT wait there's more . . . this custom Coupe can take a tire 9″ bigger! Giddy-up!



Step-by-step this project is coming together.
FOR SALE