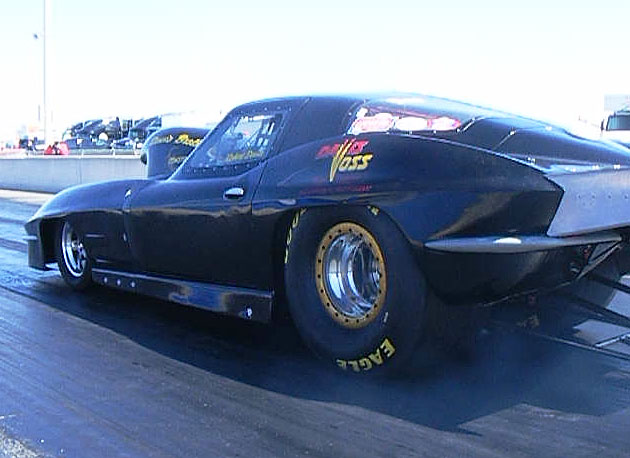 As part of the Davis Brothers Race team – this 1963 Chevrolet Corvette Coupe we raced.
This race car was originally built by Suncoast Race Cars and Advanced Fiberglass Concepts located in Homosassa, FL. The Davis Brothers race team insisted the car be built with all the latest and greatest parts, and be staffed with an experienced crew that could quickly generate success.
The car is powered by an all aluminum 632 Cubic Inch big block Chevy motor with 2 stages of nitrous.
The engine made over 1400HP and the best ET on the car was 6.58sec @ 214MPH. The car ran in the NHRA Top Sportsman Class and was number one qualifier on two occasions.