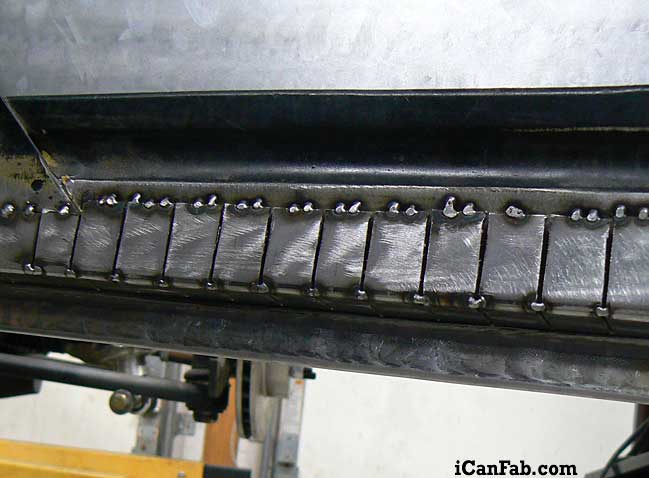 At 79 years old this 5-window coupe needed some "reconstructive surgery" when we first brought it to the shop. Like any good plastic surgeon we followed the natural flow of the curves — to avoid that un-natural forced look.
This big booty is from our next project a 1936 Plymouth 5-window Coupe.
First we repaired the rear roll pan and widened the rear fenders 2″. We filled tailight holes,  and widen the running boards 2″ at rear only – to match fenders.
Keeping it Real
Below is the driver side lower door skins, lower rear front quarter panel as well as the rocker were replaced  — to keep it all steel.
The inside driver side sheet metal panels had to be stepped.
The inner door frame (the door skin pinches over) was swiss cheese so it had to be rebuilt. It's shape is a double compound curve, achieved by stretching and bending.
The '36 Plymouth has some great natural curves – like these huge wheel wells.
A custom narrowed Ford 9″ rear with disk brake on coilovers, with 355 gear and Posi and Moser 31-spline axles. . . adds durability.
Below shows the front disk brakes, tubular control arms and coilover front suspension.
The passenger side received the same treatment as driver side
The passenger side inside inner-door frame also had to be rebuilt. The inner rocker boxes were OK on both sides.
Now on to the floors.
FOR SALE