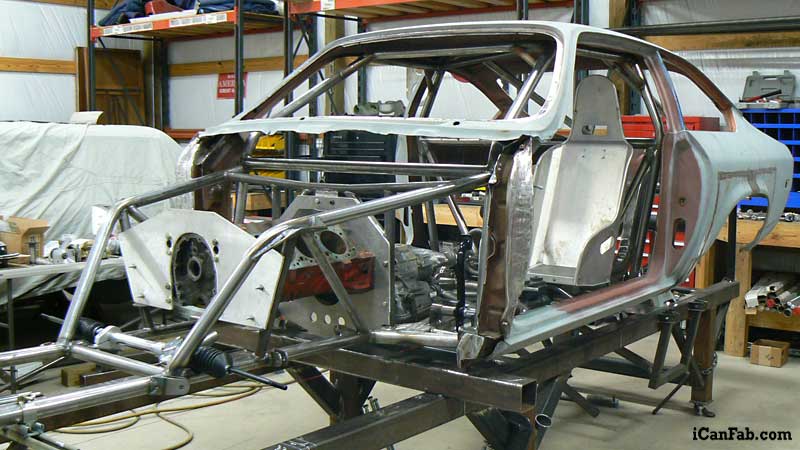 First step,  removed the Vega skin from our rust free donor and centered it on the jig table. The ride height was established, next we will start laying in frame rails.
This shows the main hoop, front down bars, dash bar, ear down bars, build perimeter.
This bracket car has a small block with a Powerglide combination and a strut front end.
Seen here — we are going from 2×3 S&W frame rails in back to a round bar front.
We use a small banjo Ford 9″ housing in these small cars.
Moving forward.
This is a mild steel car and will certify NHRA 8.50 as a Bracket Racer.

The mid-plate area is very important.

1977 VEGA HATCHBACK FOR SALE