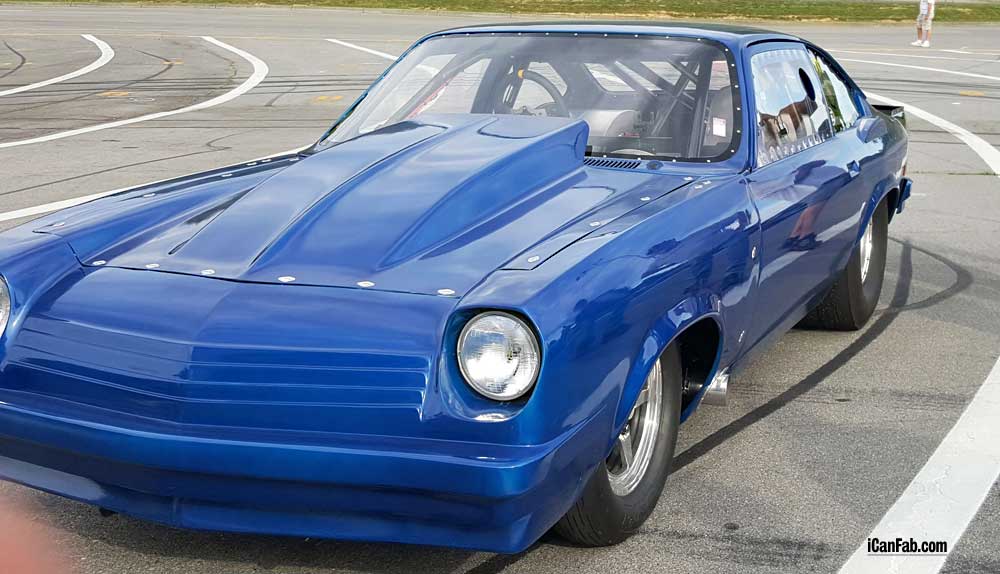 ICanFab has completed the final shakedown tests for this new race car built for bracket racing.
This is a full chassis car, a 1977 Chevy Vega Hatchback with a 427 SBC. The race car includes an NHRA 8.50 chassis certification, a clean title, with working tail lights and headlights.
No expense has been spared in the parts used to build this race car. This Chevy Vega will absolutely benefit the driver that is ready to perfect their reaction time and win.
This car is well sorted and ready to race.
FIRST PASSES NATURALLY ASPIRATED:
1/8 = 6.621 at 107.85MPH
1/8 = 6.622 at 108.03MPH
FIRST PASSES WITH NOS:
1/8 = 5.494 at 128.37MPH
1/8 = 5.501 at 126.98MPH
Start Drag Racing This Weekend!
FOR SALE