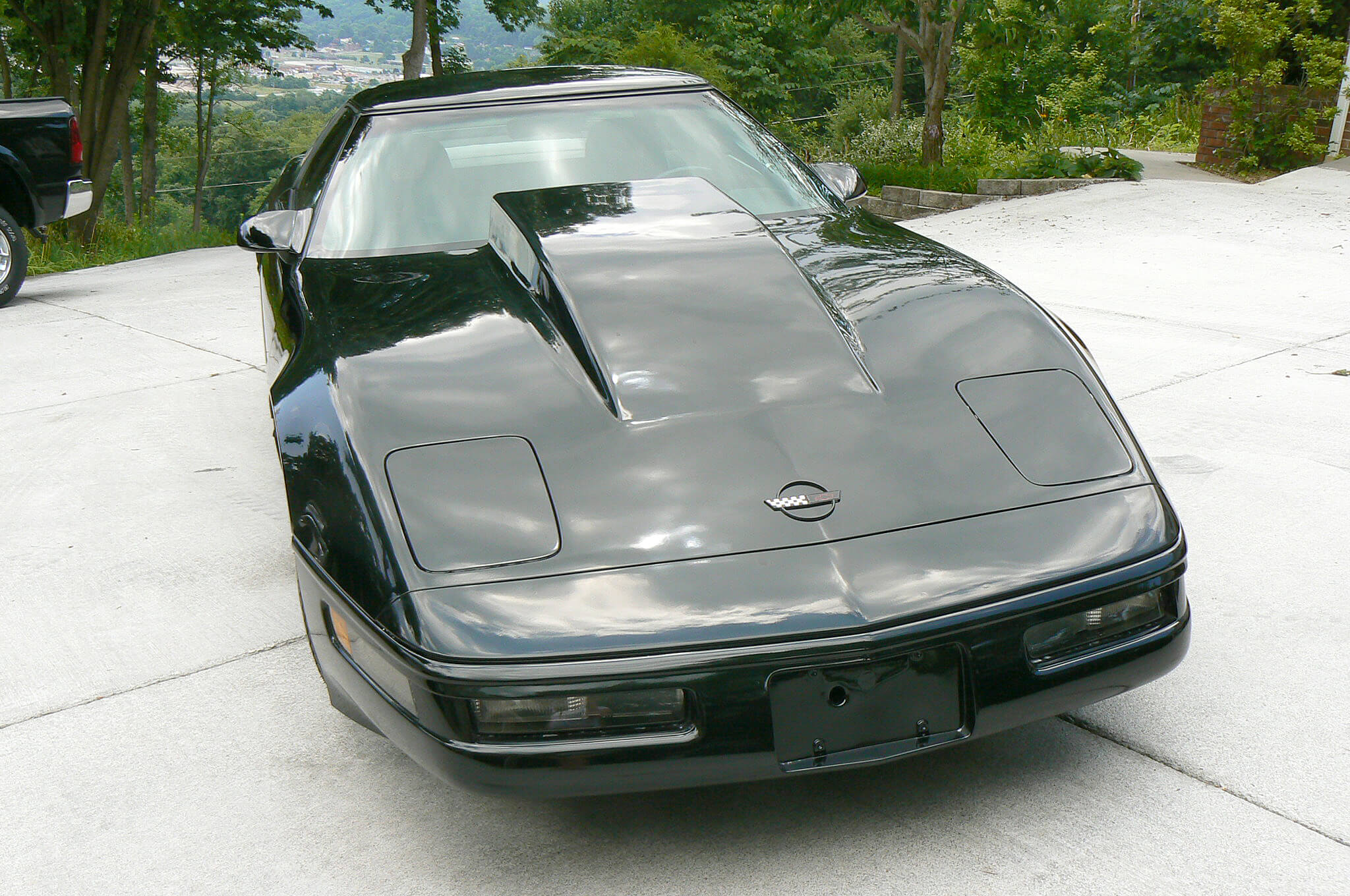 It ain't braggin' if ya back it up!
This 1992 corvette has a removable hard top. Once the top is removed it reveals the chrome moly round tube chassis which is NHRA Certified 8.50.
GM Factory
This Corvette convertible has a GM stock body with rear wheel opening stretch for a big tire.  It has Factory front glass and power door windows and power locks, flip-up head lights, brake lights, turn signals and running lights. It also has a built in rear electric jack. All the luxury you would expect from a 1992 Corvette. The Corvette has a Factory dash with a RacePak® dashboard and Factory door panels.
Custom Metal Fabrication & DZUZ Fasteners
The trans tunnel and drive shaft cover are removable via DZUS® turnlock fasteners. The custom rear interior bulkhead is also removable via DZUZ fasteners. The driver and passenger seats are Kirkey pro aluminum racing seats and DZUZ removable.
See those two blue buttons, next to drivers seat — when needed those are the Dual Stage Big Shot Nitrous System.  This street car is ready for immediate use.