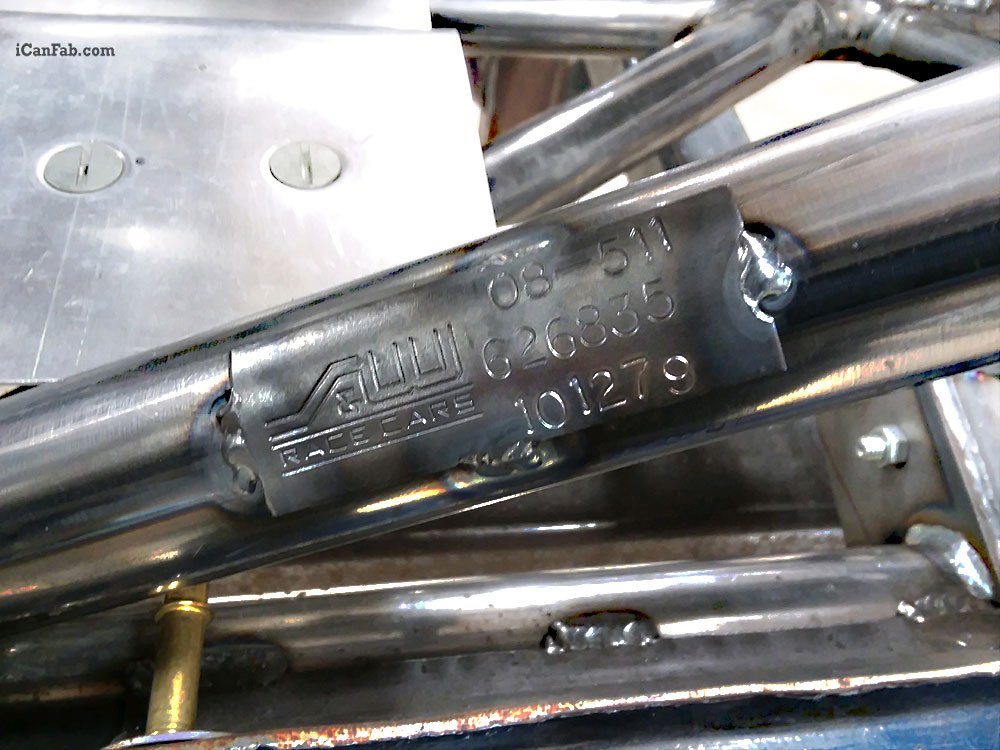 When a chassis is professionally built – you should see the official chassis tag like this S&W race car chassis tag below.
Below is the official NHRA 8.50 certification for this car.
This is from our custom Vega Hatchback project recently finished.
Added bonus, this pro street comes with a clean title and is race ready.
FOR SALE