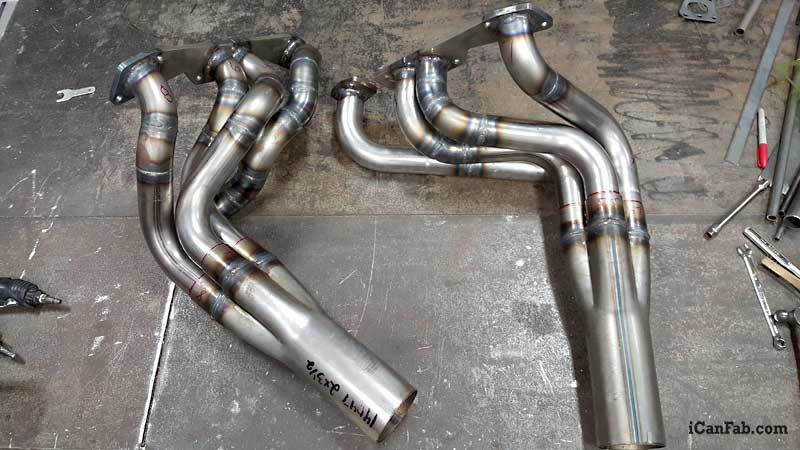 Now that the Vega is off the chassis table – it's time to mock-up everything.
Below we installed an S&W ladder bar kit, and a HUGE S&W diagonal link at 1.25 x .095.
Below the back braced 9″ just needs wheelie bar tabs.
Installing brake system lines and residual valves. . .
We installed the brake system under driver seat — keeping it neat.
Just built these 2" primaries with 3 1/2″ slip on collectors.
Headers are side fender exit.
See you in the Spring.
FOR SALE