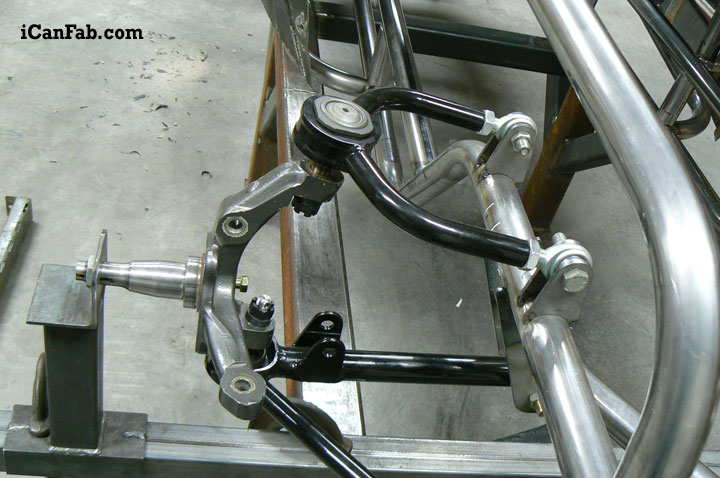 The Nostalgia Chassis shipment finally arrived.
The chassis kit arrived in a few big boxes and included a pair of front frame rails; a pair of rear frame rails; bent 1-5/8″ round main hoop crossmember; upper and lower A-arm mounts; tubular Pinto rack-and-pinion crossmember and mounts; complete roll cage assembly; rear coil-over upper shock mount with tabs and hardware and one engine mount loop.
As seen here we are checking the wheel base. Upper control arms are not laying on frame rail to the shops liking with the seven degree of caster. . . so we will stretch. Wheelbase to be determined later.
As seen below — adjustments have been made — and we keep moving forward with the project. Efficiency is very important when trying to build a project on time, and within a budget.
Don't fool yourself — planning is important — but being a professional machinist and fabricator is the most critical.  These are all important stages of the chassis build and proper decisions and implementation need to be made — with confidence.
FOR SALE