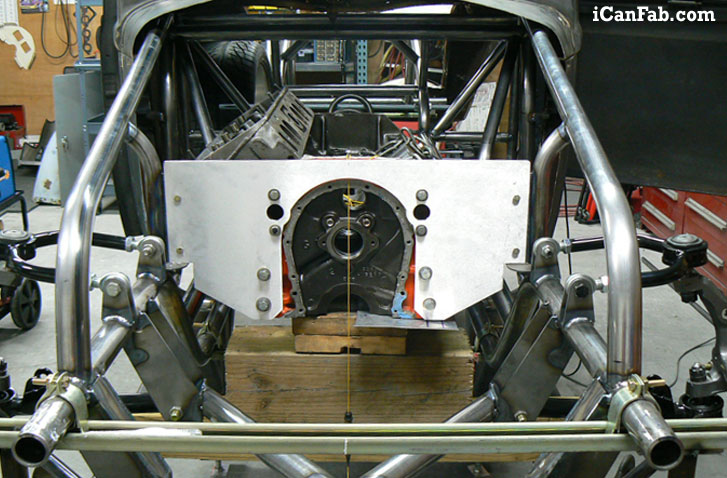 This 1933 Plymouth Coupe project will be a multipurpose Hot Rod once complete.
The project photos below document the chassis and suspension fabrication. When finished this Coupe will be a street car.  You will be able to drive this car on the street. Plus when you feel like it . . . you can drive the car to the race track and make a few passes if you feel the need!
Engine placement is critical. Weight, balance, and the center of gravity  — these are all important factors to consider.
The photo below shows the Floor X and drive shaft loops.
The photo below shows us sizing up a tire.
The photo below shows — we have room for Zomie exhaust.
Bracing is important also making it NHRA legal, as seen in the below photos.
Almost done adding tubing, just a few more pieces. See kids math does matter! Pay attention in school and you too can become a mechanic, fabricator and all-around Hot Rodder!
FOR SALE